2020.05.28

DUE TO CORONA VIRUS

Marit Shirin Carolasdotter is continuing her research for Humans & Soil in Umeå, Västerbotten as usual. With the piece "of itself : in itself we're still receiving bookings for 2021, and continue to look for residencies and performance opportunities further on. Please contact for bookings.

As a gift of gratitude to continue following my web-page, I would like to share a recently release of the music video "Birds" by singer/songwriter Nathaly HS and Svartna Film, filmed in Stockholm region 2019:



2020.02.17

RESIDENCY IN TÄRNABY, DEARNA
OF ITSELF : IN ITSELF
DEVELOPMENT OF WORK-IN-PROGRESS, IN COLLAB WITH NORRLANDSOPERAN, DANS I VÄSTERBOTTEN AND STORUMAN KOMMUN

Follow the process on social media: @humansandsoil
The new piece of Humans & Soil is a group piece with Choreographer Marit Shirin Carolasdotter with co-authors Sebastian Björkman, Linnéa Sundling, Annelie Nederberg, Nina Nordvall Vahlberg and Juvvá Pittja (guest artists to be announced during 2020)



Performances:
– Exchange with the Sámi School in Daerna, 25.02 at 09:00
– Showing at Folkets Hus 27.02 at 18:00 in Daerna/Tärnaby
– Showing at Norrlandsoperan, Sámi Week in Umeå 04.03 at 12:00
2020.12.19

NEW DANCE WORK!
OF ITSELF : IN ITSELF
WORK IN PROGRESS PERFORMANCE AT NORRLANDSOPERAN
4TH OF MARCH 2020 DURING SÁMI WEEK IN UMEÅ




2019.11.23

PERFORMANCE IN TEGEN2
STOCKHOLM, SWEDEN

Marit Shirin and Annelie Nederberg are performing a new performance-art directed performance in TEGEN2 23rd of November at 15:00.
The performance is invited by the exhibition "Motståndets tid – om dekolonisering" curated by Antonie Frank Grahamsdaughter and Ulrika Flink. 14 artists with indigenous backgrounds are exhibiting their work in connection to the systematic and deliberate colonisation worldwide, and is now coming together to show and discuss discourses in cultural politics through their art.

For more information, visit the facebook events below:

Motståndets tid – om dekolonisering
https://www.facebook.com/events/503753513553341/

Performance, Humans & Soil
https://www.facebook.com/events/442616419788644/

2019.10.29

VISIT TO DANSEFESTIVAL BARENTS 2019
HAMMERFEST, NORWAY

Marit Shirin has been invited to visit DanseFestival Barents in Hammerfes, Norway that takes place between November 4-10.
She will attend seminars, dance workshops and events connected to a collaboration between Sweden, Norway, Finland and Russia to expand the networks between the Arctic regions and performing arts scene.
Marit Shirin got support from Nordic Culture Fund for the travel.

For more info on the festival: http://www.dansefestivalbarents.no/home.php



2019.10.16

HUMANS & SOIL AT BERÄTTARFESTIVALEN IN SKELLEFTEÅ MUSEUM
SKELLEFTEÅ, SWEDEN

Humans & Soil will be having a lecture at Nordanå, Skellefteå Museum on the 16th of October at 14:00. The theme of the lecture is how the project is utilising dance, music and documentary film to tell our story.
The story is that of the body in relation to discourses within the cultural politics of the Ainu of Japan and the Sámi of the north.
It is told from personal stories on identification cultures, relationship to land and soil, and if art can act as a catalyst for change within the indigenous community

Fb event: https://www.facebook.com/events/439365136692974/
Website: http://berattarfestivalen.se/program/programpunkt/1192/


2019.10.19

HUMANS & SOIL IN DELLIE MAA INDIGENOUS ART & FILM FESTIVAL
DEARNA, TÄRNABY SWEDEN

Humans & Soil will have a solo exhibition, performance and lecture at Dellie Maa Indigenous Art & Film Festival in Dearna, Västerbotten Sweden 17.19th of October 2019!
We will also be showing our short documentary "Human Remains", visiting Hokkaido institutions keeping Ainu remains for experimentation.

http://www.delliemaa.nu/portfolio/humans-soil/

Keep updated on the programme at: http://www.delliemaa.nu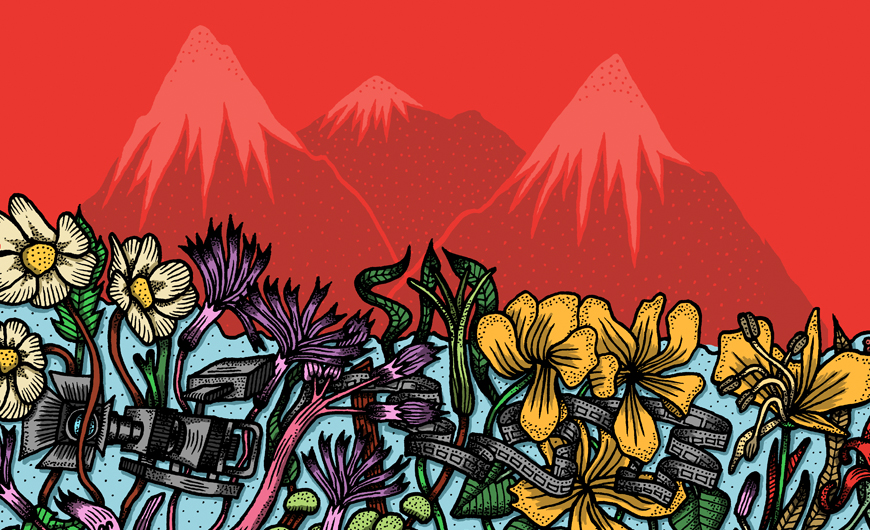 2019.09.17
Marit Shirin performing "Mu nimi on Xiaodie but you can call me baby"
Group performance in Sõltumatu Tantsu Lava theatre in Tallinn, Estonia.
Premiere: 2019.09.20
Choreographer, Indrek Kornel – MiP Movement in Principle

Link to Facebook event: "Mu nimi on Xiaodie but you can call me baby"
2019.08.01
NEW FACEBOOK PAGE FOR HUMANS & SOIL
To keep updated on social media and find out new events, collaborations and media, visit https://www.facebook.com/humansandsoil/




2019.07.06

FIRST COLLATING MEETING WITH HUMANS & SOIL
PRESENTING NEW ARTISTIC TEAM 2020/2021

'Humans & Soil' is expanding its collaboration and is granted a residency and performance in Tärnaby, Storuman and Umeå, Sápmi 2020.
The following artists are now members:

Marit-Shirin Carolasdotter, Project leader & Dancer
Linnéa Sundling, Dancer
Tsugumi Matsudaira, Dancer/Musician
Sebastian Björkman, Dancer
Juvvá Pittja, Poet/Dramaturg
Nina Nordvall Vahlberg, Musician
Zayri Ramark, Dancer & directing assistant

Supported by NorrlandsOperan and Dans i Västerbotten




2019.05.30

SÁMI DANCE COMPANY DANSRAJDEN (DAANTHSOME RAAJROE)
FOUNDED BY OLA STINNERBOM (SE)

From 10th June – 25th of June I will be participating in the first working period of newly founded Sápmi based dance company Dansrajden.
Granted a residency in Dansens Hus, Linköping we will be starting our first rehearsals and professional dance workshops supported by Region Östergötland, and a work-in-progress that will be shown in Hemslöjden, Linköping 24th of June.
The ambition is to be established as the first dance company in Sweden consisting of Sámi dancers, to create awareness of Sámi culture with the prospects of renewing the contemporary dance scene.
Founder & Choreographer: Ola Stinnerbom
Dancers: Marit Shirin Carolasdotter, Liv Aira, Minna Mannelqvist, Marika Renhuvud
Read more at: http://olastinnerbom.se/dansrajden.html



2019.05.12

PERFORMANCE AT SAPPORO PIRKA KOTAN
IN COLLABORATION WITH AINU WOMENS' ASSOCIATION AND CEMIPOS RESEARCH CENTRE FOR ENVIRONMENTAL AND MINORITY POLICY STUDIES

On May 12th I am performing my work-in-progress performance of Humans & Soil in Sapporo Pirka Kotan (Ainu Cultural Centre) at 16:00.
The aim is to create a cultural exchange between Sámi in Ainu dancers and musicians to discuss decolonisation through Contemporary art and activism.


2019.05.13

INTERVIEW/INTERVJU IN SAMERADION
(in Swedish)

Jag har fått äran att bli intervjuad i Sameradion om mitt nuvarande konstnärliga projekt och forskning kallad "Humans & Soil".
Fokus på Ainu befolkningen i Japan och önskan om ett samarbete mellan Ainu och Samer.
Lyssna här:






2019.05.03

UPCOMING LECTURE ON INDIGENOUS CONTEMPORARY ART (DANCE)
SAPPORO SCHOOL OF FREEDOM, HOKKAIDO 2019.05.11

In May 2019 I have started I collaboration with Professor Hiroshi Maruyama and the Ainu Womens' Association in Hokkaido Japan to discuss and explore Sámi and Ainu artistic processes.
As a start of an intercultural exchange, I have been invited to have a lecture on Indigenous Contemporary art, discourses in native representation within the performing arts and will perform my work "Humans & Soil" in Sapporo School of Freedom.

Facebook event:
https://www.facebook.com/events/320582015298296/

2019.04.26

WORKSHOP AND PERFORMANCE, AIRY YAMANASHI

26th of April I will be hosting a dance workshop in collaboration with Izumi Sakamoto/AIRY Artist-in-residence, Yamanashi and musician Mitsuru Tasuno. The workshop is a part of my work-in-progress performance Humans & Soil where I invite people in Kofu that are interested in movement to share their personal stories through dance. The workshop is open to the public, youth and adults together.

27th of April I will be showing my performance Humans & Soil in AIRY, featuring sound-design and composition by Oskar Dwzill (SE) and myself.
The work-in-progress is a preparation for my upcoming showings and lectures in Sapporo, Hokkaido. For more information on the project; https://dotraproductions.com/portfolio/humans-soil/





2019.04.08

RESEARCH ON AINU CULTURAL RIGHTS

From May 2nd, I will travel to Sapporo, Hokkaido in Japan to conduct an in-depth study on Ainu rights. Not only cultural, but also the recently announced The Bill of the New Ainu Policy released by the Japanese government. The result will be a showing of my work "Humans & Soil" to the local community, as well as a showing in AIRY Artist-in-Residence Yamanashi on the theme of the non-repatriation of Ainu remains, as well as researching the plan for a new National Ainu Museum in 2020 and the debates around it from an indigenous perspective.

In April, I will be having a meeting with the Swedish Embassy in Japan around the possibility of having a Sámi – Ainu cultural exchange through performance and lectures. Official details to be announced soon.

(

2019.04.01

ARTIST IN RESIDENCY – IZUMI SAKAMOTO, AIRY YAMANASHI, KOFU

From April 1st – April 30th 2019 I will be an artist-in-residence at AIRY Yamanashi in Kofu City. There I will be further developing my dance-solo "Humans & Soil" for future performances (To be announced shortly!)
The work is focusing on researching Ainu culture, the colonisation by Japan during the Meiji period and the current discourse with the Japanese proposals for new indigenous policies. Want to read more about the project? – – – > https://dotraproductions.com/portfolio/humans-soil/

Link to AIRY: http://air-y.net/archives/category/blog/residence_home






2019.03.27
WORKSHOP IN OSAKA – INTENATIONAL DANCE FESTIVAL (ODOLABO)
コンテンポラリーダンス ワークショップ オドラボ ダンスキャンプ 2019

Join me in Osaka Municipal Art Innovation Center 2019.27.03 for a flying, fierce Contemporary Dance Workshop in Japan!

It is my second time teaching in Osaka, Thank you to the Festival, Yoshiaki Iwao and Yamazaki Kengo for making this happen!

Event: https://www.facebook.com/events/2260635747509444/